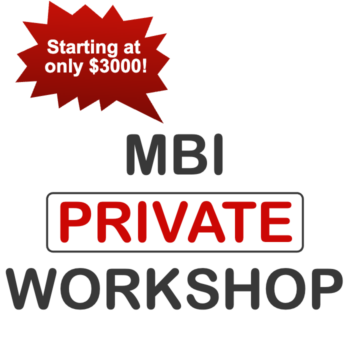 Private 2-Part Client Workshop via Zoom – US/Canada (RLC100)
From: $3,000.00
Here are the details:
This great training option gives you the best of all options – it's Instructor-led, it's virtual and it's cost effective!!! This training is broken into two consecutive 4 hour days. You can invite up to 10 people to attend at a low base cost, with the added flexibility to invite up to a maximum of 18 people for an additional $200 per person. Having your attendees read the SHRM-published book titled Motivation-Based Interviewing, A Revolutionary Approach to Hiring The Best prior to the class is always recommended, however, for any class with more than 15 attendees IT IS MANDATORY!
We'll provide a printed workbook for each attendee.  The cost of the workbooks is included in the price of your workshop. You will need to pay the cost of shipping the workbooks, along with a non-refundable deposit to secure your dates when you book.  We will invoice you for the remaining balance upon conclusion of your workshop.
---
HOW-TO BOOK:
The calendar below only shows available MBI Class start dates.

Part 2 of your workshop is always on the following day and is always available.

Part 1 = Day 1 / Part 2 = Day 2.
To begin, select the number of people who will be attending. 12 attendees is ideal, 15 works, however, 18 is the absolute most to ensure maximum learning.
Next, click on any date in
GREEN

to select that date for PART 1 of your workshop (It is not necessary to select a date for PART 2, as this is automatically scheduled for the following day).
Description
CLASS DETAILS:  MBI Zoom classes are interactive, instructor-led courses held on Zoom. Classes require attendees to have both audio and video. This course is broken into TWO 4-hour sessions – Part I and Part II. Class size is limited and private workshops need to be booked at least 14 days in advance (more advance time is recommended to allow for any issues related to the delivery of your workbooks.) Attendance at both sessions is required to fully learn MBI and complete the class. A great printed workbook will be shipped to you via your chosen shipping method once your secure your booking.
For those interested in becoming a Certified MBI Trainer, completion of this workshop will fulfill the prerequisite in-person training requirement.
Two half-days of training will teach you everything you need to know about how to identify and hire High Performers!
YOU GET A GREAT PRINTED WORKBOOK!!!  Your workbook is an important part of your training… as well as being a great resource to keep handy after your MBI training! We recommend that you chose a shipping option that will get your workbooks to you at least a day or two prior to the date of your workshop. Media Mail is the least expensive, but it is only available within the US, and it can take up to 10 days to arrive. If you book only 14 days prior to class or you are an international client (outside US), you will need to select an appropriate shipping option and pay the additional charge, otherwise it's likely you will not receive your workbooks in time. For those who book their workshop late, or for any other reason do not receive workbooks before the start of class,  attendees will be able to download and print "worksheets" that will enable participation in all class exercises.