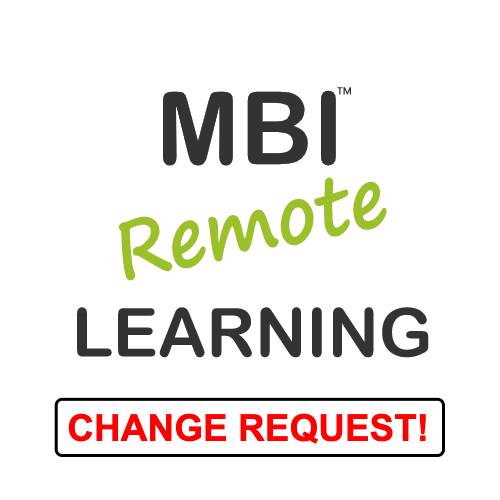 MBI Remote Learning Class Change Request
$50.00
If you have registered for an upcoming Remote Learning class an need to reschedule inside of 21 days from the date your class, you will need to purchase this item.
Description
Do you need to reschedule a class you are scheduled to attend within the next 21 days?
---
This short-notice change request allows remote learners to reschedule their class to a different date/time. This is a one-time opportunity to reschedule within the 21-day period. THIS IS NOT VALID ON THE DAY OF YOUR CLASS.
This is only permitted ONCE.
PLEASE NOTE: You will not receive a new registration code with this purchase. All changes within 21 days require special handling. Upon purchase we will contact you within 1 business day to facilitate the desired change.