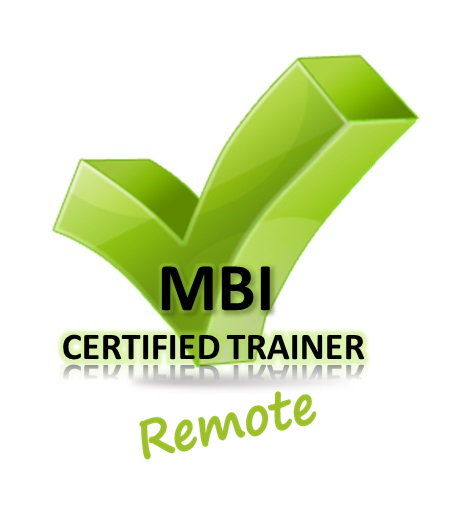 MBI Remote Train-The-Trainer Registration, Instructor-Led via Zoom (RL200)
$2,999.00
Out of stock
Description
PLEASE NOTE: You MUST add one Facilitator Guide  to the cart for EACH person who will be attending the workshop prior to checking out.
ATTENTION: You are purchasing registration codes. You will receive one registration code for each Train-the-Trainer workshop you purchase in an email a few minutes after your purchase is complete. The email will also contain a link that will take you to the registration page. You will be able to select class dates on the registration page. If you purchase multiple registration codes, each attendee will need to register individually using one code. Detailed instructions are included in the email.

You will also receive a separate email containing your purchase receipt. This email contains a special "Digital Download Link" to download a PDF file with 7 Advanced Learnings exercises that MUST be completed by each attendee in advance of attending the workshop. Please download, print, complete all seven exercises prior to the first day of your Remote Train-The-Trainer Class.

The MBI Remote Train-The-Trainer program consists of 4 consecutive days, 6-hours each. All days are required. To become a Certified MBI Trainer, you are required to participate in an MBI instructor-led workshop prior to attending the Train-The-Trainer Workshop. The MBI Remote Learning Part I & II satisfies this prerequisite, however, the MBI Web Course does not because it is not instructor-led.

WORKSHOP OBJECTIVES:
Gain a higher level of MBI knowledge.

Learn to follow your Facilitator Guide to teach MBI.

Learn how to conduct your own MBI workshop.

Pass and become a Certified MBI Trainer.
This program registration is non-refundable but may be changed or transferred. Please read our Change/Cancellation Policy HERE.
---